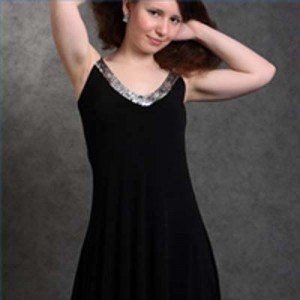 Since we've had so many questions about caring for dresses lately, we thought sharing some of the most popular would be useful for all our customers.
Q:  Many of my dresses have sequins – I like bling! What is the best way to clean them?
A. Sequins, while stunning are always a challenge when it comes to cleaning. First, always read the clothing care label. If the label says "spot clean only," your sequins may be sensitive to heat and could curl or distort during the cleaning process. Or, they could be glued on. In fact, if only glue is used, the dress cannot be dry cleaned as the glue could dissolve. It may be possible to wet clean the dress, depending on the fabric, but this is not a guarantee that the sequins will not come off. If it is possible to dry clean sequined dresses, it's important to know that after cleaning, the color of the sequin trim may change. This can happen with the first cleaning or over time.  In any case, be sure to tell us if you have sequins so we can test the garment before proceeding.
Q: While out with co-workers I spilled my drink on my silk dress. Blotting it with water made it worse and now the dress is ruined. What should I have done?
A. The only safe choice is to blot the stain with a clean, dry cloth.  Then, have the dress dry cleaned within 24 hours, if possible. Be sure to point out the spot when you bring in the dress, and tell us what was spilled.
Q: How can I clean "washable" silk dresses or rayon dresses?
A. Rayon and "washable silks" dry clean nicely. Washing these fabrics, however, may damage dresses with sizing and/or water-sensitive dyes. Always read and follow the care label on the garment. Then, if there are problems with the sizing or dyes, you can  return the dress to the store where it was purchased.
If we missed your question or if you have any other questions, please email us or post on our Facebook page.