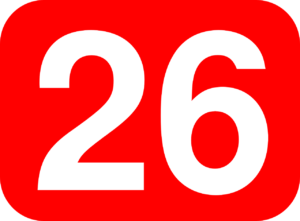 Ever wonder about the benefits of dry cleaning? We've listed a few of our favorites from A to Z – 26, to be exact.
Alterations: Flair is a full-service clothing care specialist. Alterations are one of the many services we may offer in addition to dry cleaning.  
Buttons: We repair loose buttons or sew on new ones, if necessary.
Coupons: At Flair, we know savings are important. Our online coupons and monthly specials ensure you will always have affordable access to our services.
Delivery: We know work, errands, and daily tasks can get in the way of living and enjoying life to its fullest. That's why we offer free home and office pickup and delivery service for all your dry cleaning and laundry needs. Your convenience is our priority.
Expertise: Our professionals have the expertise needed to meet any dry cleaning or laundry challenge regardless of the fabric or style. Why do it yourself or settle for a second-rate job from a so-called "home dry cleaning kit" when you could trust it to an expert?
Finishing: Thanks to special pressing equipment, professional finishing gives garments a crisp, wrinkle-free, like-new appearance that you'll love. There are no rumples or creases out of place. Plus, by taking your clothes to Flair, you don't have to spend your weekend standing over an ironing board and a hot iron.
Giving Back: At Flair, we are committed to giving back to our community in numerous ways, from annual drives to local support for schools and nonprofits. Check our website to learn more.
Household textiles: We don't just clean clothes. We also process household items such as blankets, comforters, decorative pillows, and even draperies.
Inspection: Before returning your garment, Flair Cleaners inspects to make sure your order meets their own and your expectations. If we spot a problem, the garment gets sent back to receive further attention. Safeguards like this help ensure that your clothes will look their best when you come to pick them up.
Jazzed: That's how you'll feel every time you put on an outfit cleaned or laundered by Flair.
Knowledge: You may know what rayon, silk, and cotton are, but what about angora, faille, or seersucker? There are numerous fabrics and fibers that we must know about to care best for the clothes we receive. Each material can respond positively or negatively depending on the treatment administered.
Locations: Flair has four locations throughout Los Angeles County to better serve our customers.
Moth prevention: Clean clothes are the first step to preventing moth and other insect damage. Insects can damage clothes either directly or indirectly. Direct damage happens when insects feed directly on a fabric. Indirect damage occurs when insects feed on spilled food or perspiration on the material. Proper cleaning before storing off-season clothes will ensure they are ready to use next season.
Neckties: Ties are often made of delicate fabrics (such as silk) and require special care. Whether you've spilled gravy on your favorite tie or are just looking to spruce it up, our high-quality dry cleaning is the best remedy.
Odor removal: Flair has a state-of-the-art Ozone Room explicitly designed to remove stubborn odors from virtually any fabric. We use highly-concentrated O3 in a sealed room to oxidize odors, allergens, and mold from a wide range of items.
Preservation: At Flair, we specialize in preserving of wedding gowns, christening gowns, and other family heirlooms. Preservation is a particular type of storage that helps prolong the life of a garment for years and years. We often say that we aren't just preserving a customer's apparel; we're holding a memory.
Quality: We guarantee the quality of our work on every item.
Recycle: At Flair, we are committed to reducing our carbon footprint and that of our customers. We offer free hanger caddies so customers can bring their wire hangers to Flair for re-use or recycling. We also collect and recycle plastic cleaning bags.
Stain removal: We use complex procedures and a unique process to remove stains. We divide stains into two major categories: solvent-soluble stains and water-soluble stains. Different stains require different treatments, which stain removal technicians administer. Why risk a disaster using an over-the-counter ìall-purposeî stain removal product or trying a ìhome remedyî when you could rely on our expert stain removal abilities?
Technology: Flair is on top of the latest cleaning and fabric technologies.
Upstanding: With a reputation built on innovation and customer service, Flair has been your Southern California dry cleaner for more than 60 years. And while times and fashion may have changed, three things haven't, including our
commitment to helping you look your best,

dedication to supporting our communities and employees, and
promise to do everything we can to protect our planet.
VIP Express: Flair Cleaners free VIP Express Service lets you conveniently drop off dry cleaning and laundry in your complimentary, personalized bag without waiting. We will charge your order automatically to your credit card so you can pick up your things and go!
Wash & Fold Laundry: Flair also has a Wash & Fold Laundry service for shirts, cotton pants, and other items. With the convenience and superior quality, it won't just be your dry-clean-only clothes that look like a million bucks. Your business casual and casual attire will, too.

eXtend the life of your garments: Contrary to the belief of some, frequent cleaning does not damage clothes. Regular cleaning extends the life of a garment by removing stains and ground-in dirt and soils that can cause fiber abrasion.
Yellowing: Frequent dry cleaning removes stains that, if left untreated, could oxidize and cause yellowing. Exposure to heat or the passage of time can cause stains from food, beverages, and other oily substances to oxidize and turn yellow or brown, much the way a peeled apple turns brown after exposure to air. Once they become yellow or brown, these stains become much more difficult to remove and often cannot be removed.
Zip in and out: That's how long it takes you to drop off and pick up your dry cleaning, especially with the Flair "On My Way" text service. 
So that's it, from A 2 Z, reasons you should always consider Flair Cleaners first for all your clothing care.