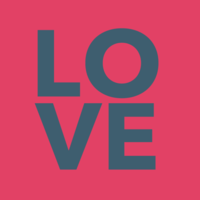 This October we are working to help find a cure for breast cancer by raising funds for the Dr. Susan Love Research Foundation. Based in Encino, the foundation is dedicated to achieving a future without breast cancer. The foundation's programs include:
The Army of Women®, an initiative that connects women and men of all ages, ethnicities, and locations to researchers committed to accelerating and increasing diversity in breast cancer research.
The International Symposium on the Breast, which gathers world-class researchers, clinicians, and advocates in a think-tank environment to stimulate ideation, collaboration and breakthroughs that will end breast cancer.
ImPatient Science®, a series of educational videos designed to answer questions related to the biology of breast cancers, the body's defense systems, and the pros and cons of treatment options.
Symptoms and Signs of Breast Cancer – National Cancer Institute and American Cancer Society
Check with your doctor or a breast health specialist if you find any of these symptoms.
Feeling a lump in the breast area, with or without pain
Change in breast shape or size
Dimple or puckering in breast
A nipple turning inward into the breast
Nipple discharge other than breast milk, especially if it is bloody
Scaly, red, darkened or swollen skin in the breast area
Itchy, scaly sore or rash on the nipple
Dimple, pitted appearance or feel (similar to an orange peel) in the breast area
Swollen or enlarged lymph nodes around the breast area, including the collarbone and armpits
We are raising funds for the Dr. Susan Love Research Foundation and three other cancer nonprofits all month. Please consider donating on your next visit to any Flair Cleaners location.