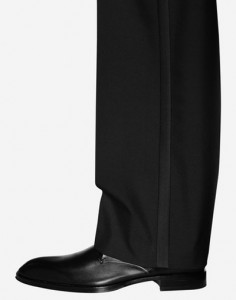 In an earlier blog we shared wardrobe tips for the Casually Creative lifestyle. In part two of this series, we focus on the Continual Professional, a man who pays attention to details. For the Continual Professional, image is directly related to reputation, and a wardrobe reflects this. For this style, wardrobe basics include:
6+ suits
3+ pairs of dress shoes
2 pairs of casual leather shoes
belts to match dress shoes
15+ dress shirts
15+ ties
1 pair of well-fitting jeans, no holes
4 pairs of slacks, dark & light
4+ button-up collared sport shirts
2 solid polo shirts
1 pair of leather gloves
5+ sweaters
2+ sports jackets
1 navy blazer
2 simple dress watches
1 overcoat
1 trench coat
1 hat
collar stays and cuff links
10+ pocket squares
Keep in mind, wardrobes grow year after year and season after season, so keep this list handy for shopping trips or when sharing gift ideas with friends and family. And, remember, in the words of fashion expert Tim Gunn, even the most stunning wardrobe can create a negative image if it's not well-maintained. So trust your image and your clothes to Flair Cleaners. Our dry cleaning, tailoring, and wardrobe specialists treat every piece with the utmost care.