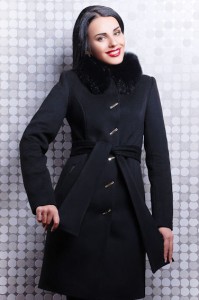 Flair Cleaners knows that coats are a true investment in any wardrobe. Proper care of your winter coat with professional cleaning by Flair Cleaners will extend the life of that investment.
Before you go shopping for that perfect winter coat, think about when and where you'll be wearing the coat.
If you are buying for the snow and slopes, look for a wool or down coat or a combination of the two. An exterior that is water-resistant and washable is also a plus. If you are sensitive to down or wool, there are great synthetics available.
It is important to check for details that will keep the cold out, such as a flap over the zipper or buttons and a drawstring waist or bottom. Buying a warm coat with a detachable lining made of fleece, wool or down is ideal for the mountains. Simply remove the lining and your coat is good to wear around town.
For a dress coat, look for one that buttons all the way to the neck. Double-breasted and longer coats are fashionable and give you added protection against winter weather. While dress coats made of agora, cashmere and other fancy fibers are fashion forward; they do not stand up to the wear a coat gets. If you go with these fibers, be sure to pick a blended fabric with no more than ten percent of these fibers for best longevity.