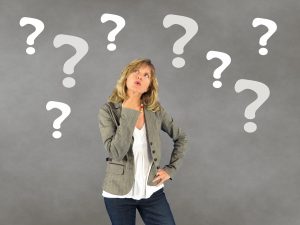 Can you clean this? Every customer feels the panic that comes when a favorite item looks like it's soiled beyond salvaging. Wine or soda soaks a favorite outfit! Your pet accidentally soils your new couch or duvet cover. Mom's heirloom linens turn gray and dingy. Rain damages Dad's leather jacket.
Before you replace, donate or discard what looks like it can't be saved, bring it to Flair Cleaners for a professional consultation. It's surprising what we can clean and even more surprising to learn about the stains and dirt we get out. Often understanding the fabrics, material and cause of the dirt or damage is all we need to determine the best process to use.
The More We Know The Better
Provide us with as much information as possible including:
What caused the stain or spots?
How long since it's been cleaned?
Have you tried home remedies? If so, what have you done?
If there is no tag, what were the cleaning instructions?
What fabric was used to make the garment? (We can usually tell, but just in case…)
Where are the stains and/or spots — all of them?
Were they all caused by the same substance and at the same time?
The more we know, the easier it is to determine whether or not we should try to clean the item or if it's too late to salvage it. Even if you don't have all this information, bring the item in and tell us as much as you can.
We Love A Challenge
At Flair, we take pride in solving difficult cleaning challenges. Some of these are listed below.
Shoe repair and cleaning
Heirlooming services and cleaning for wedding dresses and vintage clothing
Lace, sequins and other adornments
Fire and smoke damaged household items, including rugs, drapes, upholstery covers, clothing
Leather and suede depending upon construction and age
Uniforms – school, team and public servant
Sleeping bags
Rugs
Dry cleaners tell us all the time about some of the odd items customers ask them to clean. For example, costumes, headdresses, suitcases, tents, door mats and window blinds have all been brought in.
So, before you discard or donate a favorite comforter, jacket, rug or costume, bring it to your local Flair Cleaners. Ask us, "Can you clean this?" You never know, we might just say, "Yes!"