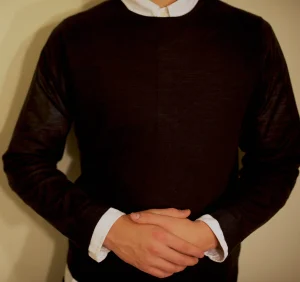 Everyone wants their clothes to last, especially an investment piece like a cashmere sweater. These tips will help you enjoy your luxury wear for years to come.
Caring for a Cashmere Sweater
Do Not Clean Every Wear – You can wear cashmere more than once before cleaning, as long as there are no stains, sweat, or spills. If you wear a sweater over a base layer, clean it after wearing it about five times.
Shave regularly – Natural fibers can pill (aka fuzz balls) that form in areas where there is friction. These areas include under the arms, along the inside of the thighs, or where you carry your handbag. Use lint tape, a razor blade or a special device to keep cashmere fuzz-free.
Follow The Label Instructions – Many cashmere items are labeled "Dry Clean Only." At Flair, we can clean the fabric with the utmost care it deserves. Even when the label does not say dry clean, you'll want to bring it to Flair if it has special buttons, metals, embroidery, or beading.
Use Cold Water and Mild Detergent – If you choose the DIY method, hand washing is the best bet. Soak the garment for about 20 minutes. Do not wring.
Lay Flat to Dry – Wet cashmere is most vulnerable and can take days to dry. Place the garment on a dry towel and roll it up to extract excess water. Once the towel has absorbed as much moisture as possible, lay it flat in a shady spot to dry. Watch for mold or mildew if the piece takes too long to dry.
Flair Cleaners has a team of highly trained professionals that give every garment the TLC they deserve. And we know that lavish fabrics like cashmere, are investments that need proper and precise care. Contact Us for more information.