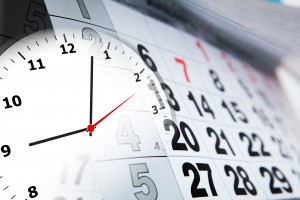 At Flair Cleaners, we love washing, drying, dry cleaning, and ironing our customers' clothes, and helping people like you look and feel your best. But did you know we also help customers find a little extra time in their day – everyday?
Think about how much time you spend every day on laundry, folding, ironing, and getting out tough stains. At Flair, we know how busy you are and understand how freeing up even a few hours a week can be an invaluable gift. Here are just a few of the ways Flair Cleaners can help free up your time (and even save you money)!
Sports Shirts & Sport Pants
Most people launder and iron their sports shirts and casual pants at home. But, whether you're a stay-at-home mom or dad, or working full time, you probably have more pressing matters to take care of than standing over a hot iron and working up a sweat getting out wrinkles. Consider bringing your sports shirts and pants to Flair. We'll launder and press them for you – starch or no starch – so you can focus on more important matters.
Comforters & Curtains
Typically, home washing machines are not large enough to handle large comforters, curtains, and other household items. Some people pack these items in their car, take them to a coin laundry and spend hours waiting for them to wash and dry, risking damage that can be caused by over-used or poorly maintained machines. You could simply drop them off at Flair where you know they'll be perfectly and gently cleaned, treated for stains, and checked for minor repairs, before being returned.
VIP Express
Our free VIP Express Service saves you time and money by letting you conveniently drop clothes off in your own personalized bag without waiting. At pickup, your order will be automatically charged to a credit card, or, if you prefer, to a Flair Cleaners monthly charge account.
Office Ambassador
With Flair's Office Ambassador Program, instead of making a side trip to Flair Cleaners on your way to or from work, we'll meet you there, pick up your cleaning and laundry, and return it freshly cleaned and ready to wear. Our automatic billing ensures that you and your co-workers won't be interrupted. You'll save time and money, and by consolidating trips with your colleagues, you'll reduce your carbon footprint.
Coupons
Check out all the ways you can get valuable Flair Cleaners coupons, including signing up for our free newsletter, visiting our web coupon page, and liking us on Facebook for our exclusive Facebook Fan coupons!
So, while Flair can't add more hours to the day, we can save you time when you think of Flair for all your cleaning needs.