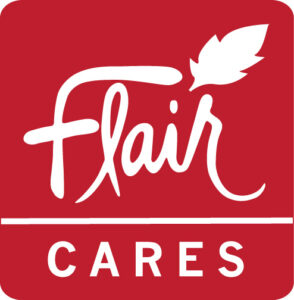 It's not too late to join Flair for our third annual Flair Cares About Curing Cancer fundraiser. Together we can support research and provide resources for breast, prostate, and childhood cancers.
100% of your donation will be given to the following organizations – based on your preference. Flair will match donations up to $5,000 for the campaign.
Please ask how to donate on your next visit to any Flair location . If you are a Pickup and Delivery customer or unable to make it into our store in October, please email us at FlairCares@FlairCleaners.com or call your local Flair Cleaners and ask how to donate.
Together we can make a difference in the lives of our families, friends, and community members.