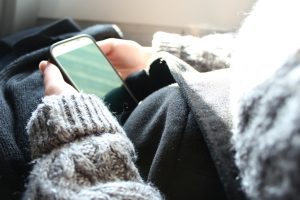 School is already back in session!! It is hard to believe since our weather makes every day feel like a beach day. With cooler temperatures are around the corner, it's time to unpack your sweaters and get them ready  to wear.
The chances are that your sweaters will emerge wrinkled and a bit stale after being packed away for the last five months. To refresh them, follow this simple eight-step process from Flair's clothing experts. If you do, your sweaters will be ready when you need them.
Eight Simple Steps
Make Space. Before unpacking your sweaters be sure that there is room. Pack up summer clothes or donate unworn items to charity.
Clean. Wipe down drawers and replace drawer liners. Thoroughly dust and vacuum your closet floor.
Protect. Add lavender or cedar chips to your closet and dresser. These help repel  moths and other insects.
Check your sweaters for loose threads, snags, tears or holes. Have these repaired at Flair Cleaners before storing.
Shake out each sweater and let them air out for a day or two. Check for Then, smell them to see if they need cleaning.
Check for spots caused by moisture or previously "hidden" stains that have come to the surface. Clean these before wearing
Before cleaning, read the care labels for "dry clean only." Check the material used in your sweaters. Some like Mohair, wool, silk and blends of these materials last longer when dry cleaned. Think about dry cleaning bulky sweaters as well since they take longer to dry and can lose their shape easily.
Bring your sweaters for Flair Cleaners in Redondo Beach, Santa Monica, Burbank, Studio City or Valencia. Be sure to point out any areas that need special treatment or repair
Following these steps now eliminates last minute rushing and ensures your sweaters are there when you need them. And remember, cleaning your sweaters on a regular basis will keep them in good condition all season long.