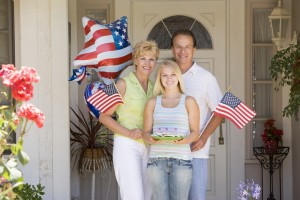 This weekend we celebrate the Fourth of July, America's birthday. Like, most, we are looking forward to parades, trips to the beach, BBQ's with friends and families, and searching out the best views for firework shows.
But today, we also take time to be celebrate  the freedom and opportunities we have as Americans.  Our family business is a testament to these opportunities. More than 55 years ago, first in Chicago and then here in Southern California, we have been privileged to provide services for our customers and to be active participants in our communities.
This Fourth of July we celebrate our ability to contribute to the local economy, to create jobs, and to give back to each of the communities where Flair does business. We are especially grateful to our loyal customers, earned by our commitment to the American ethics of hard work and quality, who  make it possible for us to take such an active role in our communities.
Finally, we are grateful for the natural beauty of our country and appreciate the opportunity to work for a cleaner environment.
In closing, we wanted to share these ideas for celebrating the Fourth of July  in our  National Parks or locally here in the Los Angeles area.
From all of us at Flair, thank you and Happy Fourth of July.