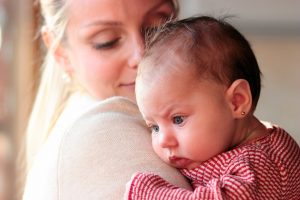 There are lots of wonderful Moms in the world. Moms in traditional families,  single Moms, step Moms and step-in Moms to name a few. Every year on Mother's Day we take time to thank the women who raised us and formed us into the adults we have become. And, every year we search for that special something we can do to show our appreciation. We hope these tips help.
Start the morning by giving your Mom a nice Mother's Day card. Top it off with a big hug and plant a big kiss on her cheek. Even if you're no longer a little kid your Mom will love it.
If you live with your Mom, get up before she does, sneak into the kitchen and prepare her favorite breakfast.
Give your Mom a break. Let her take the day off from chores, cooking, laundry and everything she does for others in the family. Encourage her to plan "me" time whether soaking in a hot tub or reading a book.
Flowers are always a nice touch. Pick a few of her favorites and get enough for every room in the house.
Handmade gifts from kids, time together doing special activities, a special gift she's been wanting or a total surprise are sure to delight her.
If you don't live close by, call your Mom. Make sure you have time for a long talk. Tell her how important she is and how much you appreciate her. If you can swing it, schedule a surprise visit.
From all of us at Flair Cleaners, we wish Mom's of all ages the happiest Mother's Day ever.