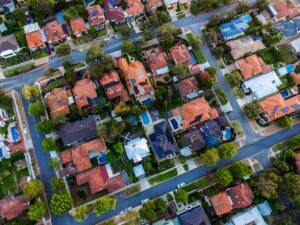 The days are getting shorter, which means less daylight for running errands and enjoying family. Our Free No Contact Home Pickup and Delivery can help you find more time to focus on what's important.
Home Pickup and Delivery Benefits
Convenience –  There really is no more efficient way to have your items dry cleaned and laundered.
Savings – Save on gas, electricity, and water bills, and equipment maintenance.
Better Quality – It's the machines, not you! At Flair Cleaners, we have the right equipment and decades of experience and knowledge about fabrics, stains, and cleaning processes.
One-Stop Shopping – We launder and dry clean your clothes in our on-site plants.
Get Started Today.
Send an email to wedeliver@flaircleaners.com or call your local Flair Cleaners.
Once we have confirmed that you are within our service area, a Flair team member will contact you to schedule your first pickup.
Our driver will drop off two personalized bags and a convenient door hook during your first week of service.
Then, schedule future pickups by text message, email, or with our mobile app.
Leave your bags on the hook or in a pre-arranged location by 9:00 a.m. on your pickup day.
We'll return your freshly cleaned items on our next visit, and pick up additional items if needed.
No minimum order. You simply pay for the services you use.
Your credit card on file will be charged automatically on the day of delivery.
Already Enrolled in Home Pickup and Delivery
Email, call or use our Mobile App to let us know you would like a pickup and we'll add you to the route.