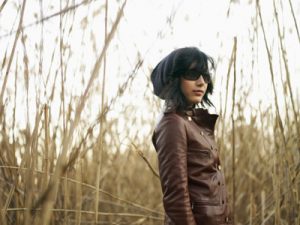 Leather is a timeless wardrobe piece. It looks and it feels good. To keep it in the best condition possible, it is important to clean it at least once a year. Be sure to take you it to a professional for best results.
So, how do you keep it soft, supple, and clean between cleanings? We asked the experts to provide their best advice. Here's what they suggest.
Cleaning Leather Between Cleanings
Never leave it in a plastic bag.
If it gets wets, air-dry it away from heat.
Wear a scarf to protect the collar area from body oils and perspiration.
Store it in a cool, well-ventilated area when not in use to prevent mildew or drying.
Bring stained leather to Flair Cleaners immediately. Do not try to remove the stain yourself.
Keep it out of direct sunlight. A natural skin, it will fade over time. However, sunlight will speed up that process.
Our specialists know precisely how to clean and restore your leather garment. When you bring your items to your favorite Flair Cleaners location you can rest assured they will be returned  fresh and ready to wear.