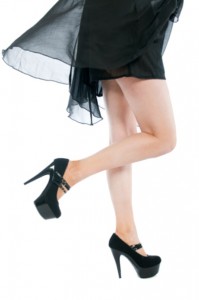 Weddings. Graduations. Fundraisers. Openings. Award Galas.
These are just a few of the formal parties you might have the chance to enjoy throughout the year in  the LA area.  All these festivities, with their festivities spills, splashes, and other party-time mishaps,as well as wear alone, can take their toll on expensive clothing.
Many formal wear garments are made of luxurious fabrics, such as taffeta, moire, satin, organza, metallic prints, silk, and velvet. Each of these fabrics requires care  both when worn and cleaned. Our Flair Care Experts have a few tips on keeping all you formal outfits looking Here are some tips to keep that will help keep your outfits looking their best.
When spills happen, blot stains; do not rub. Rubbing a spot on sheer fabrics, such as organza, can cause the yarns to slip, tear the fabric, or chafe the fabric surface.
Shake excess spills from velvets and allow then to dry. Do not blot or apply any pressure in damp areas.
Satin (especially smooth satin), taffeta, and metallic fabrics are especially susceptible to abrasion damage and snagging. Take care when wearing jewelry or around rough edges.
Perfume, deodorant, hair spray, and makeup can be damaging to these fabrics. Apply these before you dress and make sure everything is completely dry.
After the party, remember to have your formal wear cleaned at Flair before storing.
Now,, enjoy the party!