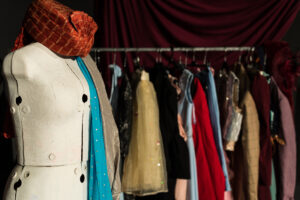 We are delighted to share that we have established a specialized Costume Department, with a team dedicated specifically to the needs of the entertainment industry. The new department, headed by co-owner Bob Singer, provides complete dry cleaning and laundry services for all stage and screen productions.
"At Flair, we've earned a reputation through our experience in the entertainment business for the care and attention we pay to every client and each item," said Bob Singer, co-owner of Flair Cleaners. "Our partners know they can rely on us for fast, quality service. Our passion lies in ensuring that costumes and wardrobes for stage and screen make a memorable statement."
The Costume Department will provide support for virtually all types of entertainment, from live theatrical performances and concerts, to film, television, and new media productions. Flair Cleaners offers 24/7 studio, location, or theater pickup and delivery, and every Flair Cleaners professional will meet or exceed each production's specific COVID-19 safety requirements. 
With decades of experience, Flair Cleaners has the expertise needed to deliver exceptional dry cleaning, laundry, and garment restoration. Its team also specializes in treating leather, sequins, fur, and other complex fabrics. Flair dry cleans all costumes items with GreenEarth, the leading environmentally safe dry cleaning process. 
Contact the Costume Department at (818) 748-8821 or via email at BobSinger@FlairCleaners.com for details. For more information visit https://flaircleaners.com/costume-wardrobe-department/.