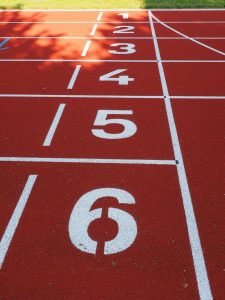 There are a lot of misconceptions when it comes to dry cleaning and the care of your wardrobe – from home remedies for stains to understanding care labels and caring for your casual clothes. In this post, we're addressing six basic truths about dry cleaning and clothing care
#1:  Home remedies for stain removal often make stains worse. Club soda is not a cure-all for removing stains. Successful stain removal depends on the type of stain and the type of fabric. Some things to remember: 1) Never rub a stain, blot the stained area. 2) Bring your stained garment to Flair Cleaners as soon as possible and 3) Be sure to tell our cleaning professional what caused the stain.
#2:  Invisible stains don't matter. While some stains caused by oily substances or sugary beverages or foods "disappear" when they dry, they are still there. If not immediately treated, they will reappear with time or exposure to heat, often leaving a yellow or caramel color
#3:  Do not put clothes away for the season dirty. Even if worn just a few times, your body has left skin cells and natural oils on these garments. Packing them away for the season without first dry cleaning them, may attract moths and other critters that leave holes and stains. The smallest crumb of food, body oil or spillage invites insect damage even in the cleanest of homes.
#4:  Did you know that garment manufacturers are not required to test clean their garments before attaching those "care" labels? Our Federal regulations only require that the garment industry have a "reasonable basis" for their care instructions. They do not always get it right. At Flair Cleaners we constantly train our professionals on the latest of fabric technology so they can tell you if there is any concern with the garments you bring to us for care.
#5:  No fabric is completely colorfast. With wear and washing, all fabric eventually fades a bit. That is why we encourage you to bring in all pieces of a suit or bed linens for cleaning. This way, any fading from wear and cleaning will be uniform on all the pieces.
#6:  At Flair Cleaners we not only take care of your dry cleaning needs, our Wash & Dry services allow you to bring all your cleaning needs to us. Let us do your laundry while you avoid the heat and spend more time with your family and friends. We will give your laundry the same care we give your dry cleaning.
For even more convenience, check out our Office Ambassador and VIP Express programs, which are  available at all our locations, Valencia, Santa Monica, Burbank, Studio City and Redondo Beach.