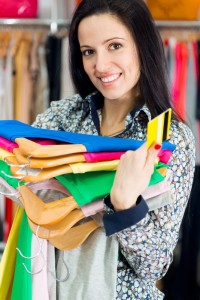 Have you ever looked in your closet, stared at dozens of outfits, and thought, "I have nothing to wear"? That's a sign that your closet needs spring cleaning! Regular spring cleaning makes it easier to find your favorite outfits and makes space for new spring fashions. The experts at Flair have some easy-to-follow tips that will help you with your spring cleaning and get your closet in shape in no time.
Set aside one day for spring cleaning your entire closet. If that's overwhelming, pick a weekend and clean in stages – clothes first, shoes next and accessories last.
Pull everything out of the closet and make piles separated by type – tops, shoes, purses, belts, scarves, pants, skirts, dresses, etc.
Sort the items into six groups.
Heirloom pieces
Clothes you have never worn, but want to keep
Favorites that need to be repaired or cleaned and then kept
New or gently used outfits that you want to donate or sell
Garments that can be recycled for craft projects, rags or other uses
Clothes that are beyond saving
Now, put things away!
Fold sweaters and loose knits and store them flat, sorted by season
Hang clean clothes sorted by color to avoid fume fading
Pack and carefully store heirloom items
Donate or take clothes to a resale store
Put the garments you will recycle where you can find them quickly
Discard those that are beyond saving
Use shoe stands and small shelves for shoes and purses
Add hooks for scarves and belts
Don't forget, your spring cleaning may include a trip to one of our Flair locations – Redondo Beach, Santa Monica, Valencia, Burbank or Studio City. Our spring cleaning services include professional cleaning, tailoring, shoe repair and special packaging for heirloom items.