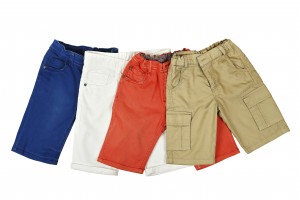 Spring 2016 is seeing a resurgence of traditional colors for men, combined with modern and retro shapes and stunning accessories. Take a look at what's coming.
• The 1950's are back including retro shirts such as over-sized Polo shirts and textured shirts worn with tailored trousers.
• The Cuban shirt – an open, notched lapel collared shirt with short-sleeves – runs the gamut from solid black embroidered with pink palm trees to geometric prints and plain pale indigo.
• Traditional wide-leg trousers will be tailored with front pleats this season. They still allow your legs to breathe but won't billow when you walk. White denim and chino worn with dusty brown boots and belts are one of the biggest trends. For a classic preppy look, add cable knits or chambray button-down shirts.
• Bomber jackets are making a splash in a variety of colors and materials for casual days and evenings. Safari styles ranging from earthy brown fedoras, open-necked shirts, and lightweight scarves, to field jackets inspired by the British forces in North Africa during WWII are also making the scene.
• Short shorts in a range of colors and prints are back in colors like blue, green and yellow. Worn with more formal shirts, they work for day or night.
• Finally, the Spring 2016 collections give a nod to mechanic-like overalls in dark blacks, cool toned denims, and dusky greens.
Overall, men's fashions are leaning towards more relaxed comfortable fits, layering, and intermixing business and leisure wear.
As always, your cleaning professionals at Flair Cleaners in Santa Monica, Redondo Beach, Valencia, Studio City and Burbank, will keep your wardrobe clean, pressed and in good repair so you are always making a fashion statement.