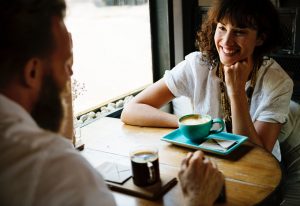 Relax. Sleep a little longer. Avoid the traffic. Enjoy your lunch hour. Never see another "Sorry, we're closed!" sign again. Enjoy stress-free dry cleaning and laundry.
With Flair Cleaners home pickup and delivery you never have to stress about getting to Flair before we close. Simply leave your cleaning in a designated place where Flair drivers will pick it up. There is no need for anyone to wait at home for the driver to arrive. Cleaning will always be returned on the next trip. Since the driver will be in each neighborhood twice a week, customers can leave cleaning for pickup on both days, or the day that works best for them.
For more information or to sign-up, send an email to wedeliver@FlairCleaners.com or visit your local Flair Cleaners location.
Our home pickup and deliver service simplifies your life, eases stress, and ensures you always have the clothes you want clean and ready to wear when you need them. And, convenience is only part of the story. At Flair Cleaners, every item goes through detailed inspection to ensure the best results. We exclusively use GreenEarth, the highest quality, non-toxic, biodegradable cleaning process in the industry.
After all, at Flair Cleaners, service and convenience are our top priorities.