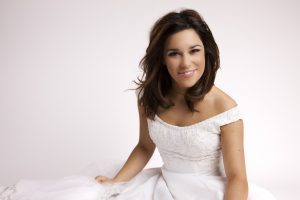 You will never own anything more beautiful or symbolic of the most precious day of your life as your wedding gown. Whether you choose a gown that is traditional or modern, elegant or simple, you will want to protect your investment and memories. That's why we offer professional wedding gown preservation services.
Wedding Gown Preservation
First, one of Flair Cleaners' professionally trained technicians will inspect your wedding gown, veil, and any accessories. We check for spots, tears, or other problem areas requiring special attention. Your gown is hand delivered to one of Flair Cleaners' trained cleaners who treats it using the gentlest formulas possible. Hand cleaning follows with special attention given to delicate areas.
Fluff-drying ensures that the gown will suffer no ill effects from over-exposure to heat. We complete all repair work at this point, including minor repairs on buttons and beads, and any additional work requested. We then press and hand finish the gown, giving special attention to detailed areas.
Finally, we package your gown in a premium quality, acid-free box. This maintains color and prevents yellowing. Or we gently hang it, if you prefer, so that you and your loved ones can enjoy memories of your special day for years to come.
At Flair, we consider it a privilege to help make your day memorable. Whether restoring an heirloom bridal gown or cleaning and preserving your cherished wedding dress, our preservation experts always use the utmost care.