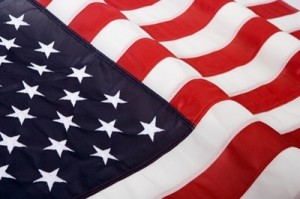 The end of World War I, known as "The Great War," officially ended when the Treaty of Versailles was signed on June 28, 1919. However, the actual fighting ended when an armistice or a temporary stop to fighting went into effect on the 11th hour of the 11th day of the 11th month – November 11, 1918.
Because this war was considered the "war to end all wars," in 1919 President Woodrow Wilson proclaimed that November 11, 1919, would be the first commemoration of "Armistice Day." Originally, it was to be celebrated with parades and public meetings, and a brief suspension of business beginning at 11:00 a.m. Congress officially recognized this commemoration in a resolution in 1926, and in 1938 passed a law making Armistice Day a legal holiday each year.
Following World War II and the Korean Conflict, Congress amended the law to include all veterans, and renamed the holiday "Veterans Day." Veterans Day continues to be observed on November 11, which preserves not only the historical significance of the day, but helps focus attention on the important purpose of the day:
"…a celebration to honor America's veterans for their patriotism, love of country, and willingness to serve and sacrifice for the common good."
All of us at Flair are grateful to our service men and women who so selflessly give to keep our country strong and safe. We honor them by offering a military discount year round, and by cleaning all American flags for free.
We invite you to join us in honoring our veterans today and every day. If you see a veteran, stop for a moment and thank them for their service.
And, to all our veterans, thank you for your service and happy Veterans Day.