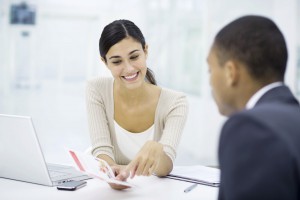 Everyone struggles to keep their clothes wrinkle-free. Sometimes it feels like just putting a garment on causes wrinkles, which is only worse because let's face it, who likes to iron?  Luckily, you don't need an iron to remove wrinkles these days. Our experts put together some tips to help you keep your clothes wrinkle-free!
Staying wrinkle-free while wearing
Iron garments with starch to give them a more crisp finish.
Never wear damp or warm clothing.
Keep pressure off garments. Carry heavy bags below the hemline.
Wear the right size clothing. Your body creates natural wrinkles when clothing is too tight.
Wrinkle-free Packing
Pack wrinkle-resistant clothing – silk, polyester, and viscose.
Roll each garment from top to bottom and lay them side-by-side in your suitcase.
Pack lightly. Choose to take two bags rather than stuffing a suitcase until it's hard to close.
Separate each garment with tissue paper or a dryer sheet
Bring a travel steamer to get rid of wrinkles on the go quickly.
Wrinkle-free Closets
Avoid wire hangers.
Dry clothes entirely before hanging up.
Do not overstuff your closet.
Place each hanger one to two inches apart.
Preventing Dryer Wrinkles
Take clothing out of the dryer immediately after the cycle ends.
Hang or fold the clothes immediately to keep them wrinkle-free.
Hold each garment high and sharply shake it to eliminate any wrinkles when unloading the dryer.
Keep loads light. Overstuffing the dryer causes wrinkles.
Using the appropriate drying cycle.
At Flair Cleaners, we know that wrinkle-free clothes make the best impression at work, with friends, and home. Our free pickup and delivery make keeping clothes wrinkle-free even simpler. Let our team know if you have any questions; your clothes need a quick touch-up. And, if you're not already a pickup and delivery customer, our team will be delighted to help you set up a regular laundry service routine! Contact us today for a wrinkle-free future!