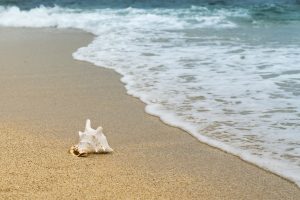 Flair Cleaners is committed to sound environmental practices. It's the primary reason we invested in the GreenEarth Cleaning process. It's also why we provide tips and insights on living a greener, more sustainable lifestyle. And, it's why we were so concerned to learn about microplastics and clothing.
A recent report had some surprising information about how our clothing is contributing to ocean pollution in the form of microplastics. Surprisingly, synthetic clothing and textiles is a significant contributor to this type of pollution. Synthetic clothing sheds minuscule particles each time it's washed. Water drains from your washing machine and carries the particles to the ocean. This is the same type of microplastic pollution caused by wear and tear on tires. The report noted that the "two biggest land-based sources are laundering synthetic clothing and the abrasion of tires while driving." These two sources make up two-thirds of all primary microplastics released.
Why Care About Microplastics?
To put this into perspective, it is "equivalent to 43 light plastic grocery bags thrown into the world ocean per person or roughly one per week. This number varies however widely across regions. Going from 22 equivalent grocery bags per capita in Africa and the Middle East, this goes up to 150 bags in North America – a seven-fold difference."
So, what can you do? Think about the clothing and home fabrics you purchase. Try to add only natural fibers or sustainable items to your wardrobe and home. This alone will make a tremendous difference. For ideas, check our blog on Eco-Fashion.