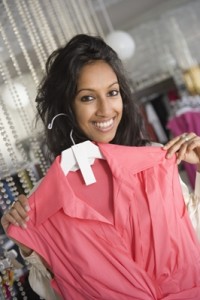 Congrats! Your closet spring cleaning is complete! Now it's time to restock, fill gaps or update to this season's styles. At Flair, we know shopping for clothes can be a strain on anyone's budget, so we asked some of our clients who work in the fashion industry how to restock a wardrobe on a budget. Here's what they said.
• Make a list to identify what's needed. Shopping with a list keeps you focused on achieving your objectives.
• Set a budget. You can't restock everything at once, so start with the basics.
• Bring along existing jackets, shirts, pants and skirts that can be paired with new items for new looks. Then you can see how they look when you try them on.
• Restock with good materials such as wool, cashmere and silk. These wear longer and, with proper care by Flair Cleaners, they will last many years.
• Look for classic colors that suit your complexion – beige, black, brown, and blue. Use separates to mix in color. Try a yellow top with a black suit.
• Add color as you restock accessories such as ties, scarves, shoes, bags, and belts.
• Walk away. When you've spent hours shopping and you've only made one purchase, stop and try another day. Don't feel like you have to buy something simply because you've been at it all day.
• Restock with existing clothes by updating their look. Flair's professional tailors are standing by, ready to help.
Remember, no matter what you buy as you restock, read the care labels. If it says dry clean only, bring it to Flair. Our green cleaning process will keep your clothes looking and feeling like new for years to come.